The Ontario government is taking great strides in reducing our GreenHouseGas (GHG) emissions, but it isn't enough – the reality is that our climate is in dire straits, and all of us need to pull some weight. Everyday Ontarians have a part to play, and Community Power is one piece of the puzzle.
Last week, TREC held a successful event: The Power of Community: Renewable Energy & Citizen Participation in Ontario. Here's a summary of what you missed, and a few simple actions you can take to steer us towards a more sustainable future.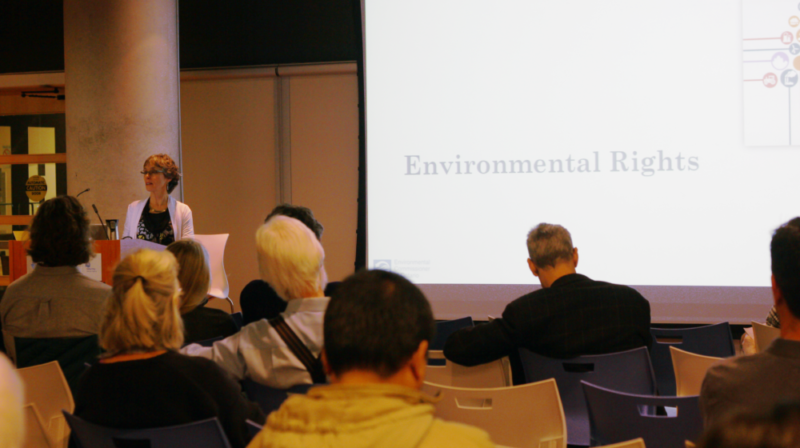 We kicked off with a keynote from Dianne Saxe, Ontario's Environmental "watchdog," who provided highlights on her 2016 GHG Progress Report, which commends Ontario's progress in phasing out coal (thanks to that we now have zero smog days in Ontario, down from 53 days in 2005), but warns we need to act now to meet our next set of emissions reductions targets. She also touched on her 2016 Energy Conservation Report, which focuses on the importance of reducing our reliance on fossil fuels, which make up 80% of our energy use in Ontario (mostly natural gas and transportation fuels).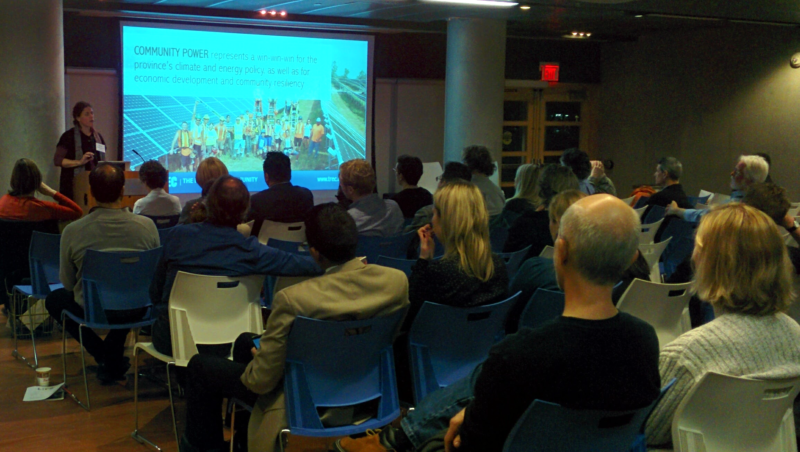 Judith Lipp, TREC's Research Director, spoke on the many economic, social and environmental benefits of community participation and ownership in Ontario's renewable energy sector, as found in our recent Power of Community report:
Every $1 we spend on community power projects results in over $2 in economic activity
Community-owned renewable energy projects generate twice as many jobs
Community-based projects increase grid resiliency and reliability, reducing the need for costly transmission
Community participation increases public support for renewable energy – 78% of Ontarians support Community Power
David Cork from TREC and Gideon Forman from the David Suzuki Foundation wrapped up with some simple steps that all Ontarians can take to help us move to a 100% Renewable Energy future:
How to EmPower Your Community
Align your money with your values and get involved in the Community Power movement! Find a Co-op
Follow us and share our stories on social media, and encourage others to get involved